Ashkan Ghavami, MD
Board Certified Plastic Surgeon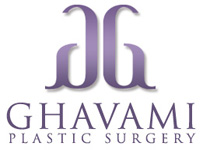 433 N Camden Drive #780
Beverly Hills, CA 90210
(866) 952-3965
Serving patients seeking nose surgery in Beverly Hills and the surrounding area
Ashkan Ghavami, MD, is an internationally recognized, board-certified Beverly Hills plastic surgeon, as well as an author, assistant clinical professor and regularly invited lecturer on cosmetic plastic surgery. His research has won awards from organizations such as the American Society for Aesthetic Plastic Surgery, and he has published numerous medical textbook chapters and served as a guest editor for the Plastic and Reconstructive Surgery Journal, the official journal of the American Society of Plastic Surgeons. Dr. Ghavami has appeared on numerous television programs and networks, including "The Tyra Show," "The Doctors," "Extra," "Inside Edition," Fox News, the Discovery Channel, Telemundo, CBS News and KTLA.
Dr. Ghavami is a skilled rhinoplasty surgeon who impresses patients with both his artistic vision and technical expertise. He is a member of the ultra-prestigious Rhinoplasty Society, which currently has less than 70 active members worldwide. Dr. Ghavami's concepts and results have enabled him to serve as expert faculty at various rhinoplasty panels and symposia. Rhinoplasty is a complex procedure performed to repair an aesthetic or functional imperfection in the nose, such as a hump on the bridge, wide nostrils, bulky nasal tip or a deviated septum. Two of Dr. Ghavami's passions are the art of rhinoplasty on all ethnic nasal types, and revision rhinoplasty. Dr. Ghavami is also experienced in other types of facial plastic and reconstructive surgery, such as facelift, eyelid surgery, lip enhancement and facial fat transfer.
Some of Dr. Ghavami's patients like to explore the option of combining rhinoplasty with non-surgical rejuvenating procedures, such as skin resurfacing, or treatment with Botox or a dermal filler. Incorporating one of these options into the rhinoplasty treatment plan improves not only the appearance of the nose but also the vitality of the skin.
To schedule a one-on-one consultation with Dr. Ghavami and learn more about your facial plastic surgery options, please contact Ghavami Plastic Surgery at (866) 952-3965.
What Do Patients Say About Dr. Ghavami?
Watch Dr. Ghavami as he discusses his custom ethnic
rhinoplasty procedure on Extra TV.
"For a great doctor, person and friend: I am so grateful to you, Dr. Ghavami. You gave me my confidence back, and I am so appreciative of you. I love my body and I feel amazing. I finally feel completely happy with myself. It was worth waiting all these years to find you, such and amazing doctor you are. Thank you / thank you / thank you for giving me my body back and my confidence. I will forever be grateful to you, Dr. Ghavami. You're the best doctor."
"I'm extremely happy with the results. I felt comfortable the entire time, even during my post-op appointments. Dr. Ghavami really makes you feel like he cares and wants the best for you. For my future procedures I will definitely be coming back to Dr. Ghavami."
"Dr. Ghavami is a very patient and understanding doctor. He is very informative and will tell you what he can do and what will be good for you. My experience has been great and I have had two surgeries with him. I am planning to have another soon. I think he is an excellent doctor. Love his work!!!"
"He is more than just like a regular doctor to me. He explains everything in detail and always answers all your questions. I would recommend him to all my friends and if I was to get surgery done I will have to come back to him. Dr. Ghavami, thank you for everything. Take care."
More About Ashkan Ghavami, MD
Ashkan Ghavami, MD, is a graduate of the University of California, Irvine, and the University of Wisconsin Medical School. His residency training took place at the University of Texas Southwestern Medical Center in Dallas, where he also completed an advanced fellowship training program in hand and reconstructive microsurgery. Dr. Ghavami is a voluntary assistant clinical professor at the David Geffen UCLA School of Medicine in Los Angeles. He is regularly invited to present his concepts and techniques to other plastic surgeons at medical conferences such as meetings of the American Society for Aesthetic Plastic Surgery, the Hawaii Plastic Surgery Symposium and the Dallas Rhinoplasty Symposium. He is also an active member of the Rhinoplasty Society.
Dr. Ghavami is a member of several professional organizations.
Dr. Ashkan Ghavami also treats Beverly Hills facelift and eyelid surgery patients. Please visit the respective pages to learn more about these procedures.
You Can Email Dr. Ghavami Here: