Jonathan R. Grant, MD, FACS
Board-Certified Facial Plastic and Reconstructive Surgeon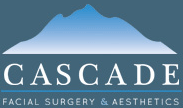 1600 Continental Place, Suite 103
Mount Vernon, WA 98273
(877) 835-0742
Serving patients seeking nose surgery in Mount Vernon and the surrounding area
Jonathan R. Grant, MD, FACS, a talented board-certified facial plastic and reconstructive surgeon, offers patients in Mount Vernon rhinoplasty (nose surgery) and other facial plastic surgery options. He has specialized expertise in the area of facial plastic and reconstructive surgery, including the detection and treatment of facial skin cancers utilizing a modified Mohs micrographic approach. At Cascade Facial Surgery & Aesthetics, Dr. Grant delivers exceptional surgical care in a warm, compassionate environment.
Dr. Grant is a premier provider of facial plastic surgery, including rhinoplasty. This procedure can bring a sense of balance and harmony to facial features, enhancing patients' natural beauty. Dr. Grant also performs facelift, neck lift, eyelid surgery and ear surgery to help patients look and feel great.
Cascade Facial Surgery & Aesthetics also offers medical skincare and laser treatments for those seeking minimally invasive, nonsurgical cosmetic options. Available treatments include chemical peels, injectable treatments (e.g., BOTOX, Restylane, Juvederm, Radiesse, etc.) and laser skin resurfacing, all intended to restore a youthful appearance to the face.
To schedule a private consultation to find out more about your facial cosmetic surgery options, please contact Dr. Grant at Cascade Facial Surgery & Aesthetics by calling (877) 835-0742.
What Do Patients Say About Dr. Grant?
"I had my procedure done in March. I was back to work in 2 weeks. I can't say enough nice things about the employees who work in the office including Dr. Grant. I'm very pleased with the procedure that was done. Everything was explained and the follow up was great. I would highly recommend Cascade Facial Surgery & Aesthetics to everyone." —Anonymous
"I am so happy with the results. My friends think that I look younger because I am retiring next month. I cannot thank Dr. Grant and his staff enough for their excellent care. You came to me with high recommends and you definitely earned them. Thank you for making me feel like a princess and look like one too!" —Anonymous
"It is scary thinking about surgery on your face, but I can tell you that you can trust the medical team at Cascade Cosmetics. They provide an atmosphere of comfort and kindness that puts you at ease. Starting with the surgical team at the time of surgery, all of the staff was warm and caring. The aftercare was also very reassuring. They made you feel like you could call them with any questions at all. I had trouble putting the drops in my eyes, so they let me come in to the office so they could do it for me. They are the best and I would not go anywhere else for further surgery." —Anonymous
More About Jonathan R. Grant, MD, FACS
Jonathan R. Grant, MD, FACS, graduated magna cum laude from Southwestern University in Georgetown, Texas, earning his Bachelor of Science degree in chemistry. He next obtained his Doctorate of Medicine from Baylor College of Medicine in Houston, Texas. Dr. Grant then fulfilled a residency in otolaryngology (head and neck surgery) at the Medical College of Wisconsin in Milwaukee, Wis. He also completed a facial plastic and reconstructive surgery fellowship at the University of Missouri-Springfield and Columbia.
Dr. Jonathan R. Grant also treats Mount Vernon facelift and eyelid surgery patients. To find out more about these procedures, please visit the respective pages.
You Can Email Dr. Grant Here: